MOT Tests, Tyres, Exhausts, Servicing, and Repairs for all makes of vehicle
Port Business Park, Lerwick, Shetland Islands, ZE1 0TW
Tel : 01595 690000, Fax - 01595 697072, Email - admin@jrjshetland.com
Visit our Facebook page
About JRJ Shetland Ltd. Garage Services.
As would be expected from a long standing garage with well trained and highly experienced staff, JRJ Shetland offer high quality garage services including, MOT Tests, General Repairs and Servicing, Laser Headlamp Alignment, Laser Wheel alignment, Replacement Tyres, Exhaust Systems, Wiper Blades, Batteries and Electronic Vehicle Fault Diagnosis and, we also carry a range of spare parts suitable for many makes of vehicle.
Operating from our modern garage and workshop premises at the Port Business Park, Lerwick and using the latest 'high tech' equipment, we are able to offer the highest standards of support and service for any make or type of vehicle and, as our Management, Engineers and Office Staff have been trained to the exacting standards required by major motor manufacturers and Government Agencies, we can asssure our customers of quality workmanship and the best of attention.
Our garage and workshop are equipped to the highest of standards and contain several vehicle repair bays, Car, Van and Motorcycle MOT Test facilities, Headlamp and Wheel Alignment facilities, a comfortable Customer Hospitality and MOT Viewing Waiting Room, Spare Parts store, excellent parking facilities, disabled access and much more. In fact, everything you would expect to find in a modern fully equipped garage and workshop.
MOT Testing Station
If your vehicle needs an MOT Test, our highly competent trained engineers are approved to test cars, vans and motorcycles.
The MOT Test normally takes 1 hour to perform and MUST be pre-booked.
If you wish to wait whilst we conduct your test, we have a comfortable waiting room where you can view your vehicle being examined whilst you relax and enjoy a complimentary tea or coffee.

Please contact our Reception Staff to arrange your vehicle's test.
Tyres and Exhausts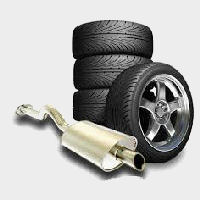 We carry a wide range of competetively priced Tyres from all the major manufacturers and covering a wide range of different road conditions. The price quoted for each tyre purchased includes a new valve, fitting, and balancing.
To minimise wear on your tyres, and increase their mileage, you might also want to try our Laser Wheel Alignment service.
We can also supply and fit Exhaust Systems for just about any make or type of vehicle.
Headlamp Alignment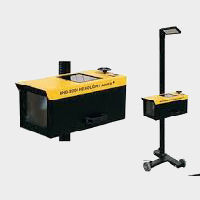 Badly aligned Headlamps and incorrectly fitted replacement bulbs can restrict your vision, dazzle other drivers and make it very difficult to see pedestrians and cyclists. They are also a major cause of MOT failures, illegal and, a nuisance to everybody. If you have any doubts, let us perform a quick Laser Headlamp Alignment check for you.

General Repairs and Servicing
We have a large General Repairs and Servicing Workshop and highly skilled engineers who can undertake just about any service, repair or maintenance work that may be required on your vehicle.
Fitting and balancing new Tyres, replacing faulty Exhausts, fitting Replacement Parts, General Servicing, and a host of other jobs that you would expect a garage to do. We have the engineers and the facilities to do it all.